Livermore Valley, January 2019 – The Livermore Valley Winegrowers Foundation and the Wente Foundation for Arts Education are pleased to donate $105,000 to Tri-Valley schools as part of the funds raised by the Livermore Valley Wine Auction on September 29, 2018. At a special check presentation on January 17, checks for $35,000 were presented to each of these school districts: Livermore Valley Joint Unified, Pleasanton Unified, and Dublin Unified.
The funds will be used in 2019 to purchase materials and technology to support each district's STEAM (Science, Technology, Engineering, Arts and Math) curriculum.
The success of this year's event was due to generous contributions from many individuals and companies, including Dublin Chevrolet, First Tech Federal Credit Union and the Priem Family Foundation, the event's Title sponsors. The following Master Sommelier sponsors were also important supporters of the event: Black Tie Transportation, Celebrity Cruises, Diablo Magazine, FedEx, Gallo Glass, Kaiser Permanente, The Rose Hotel, and Stanford Healthcare/ValleyCare.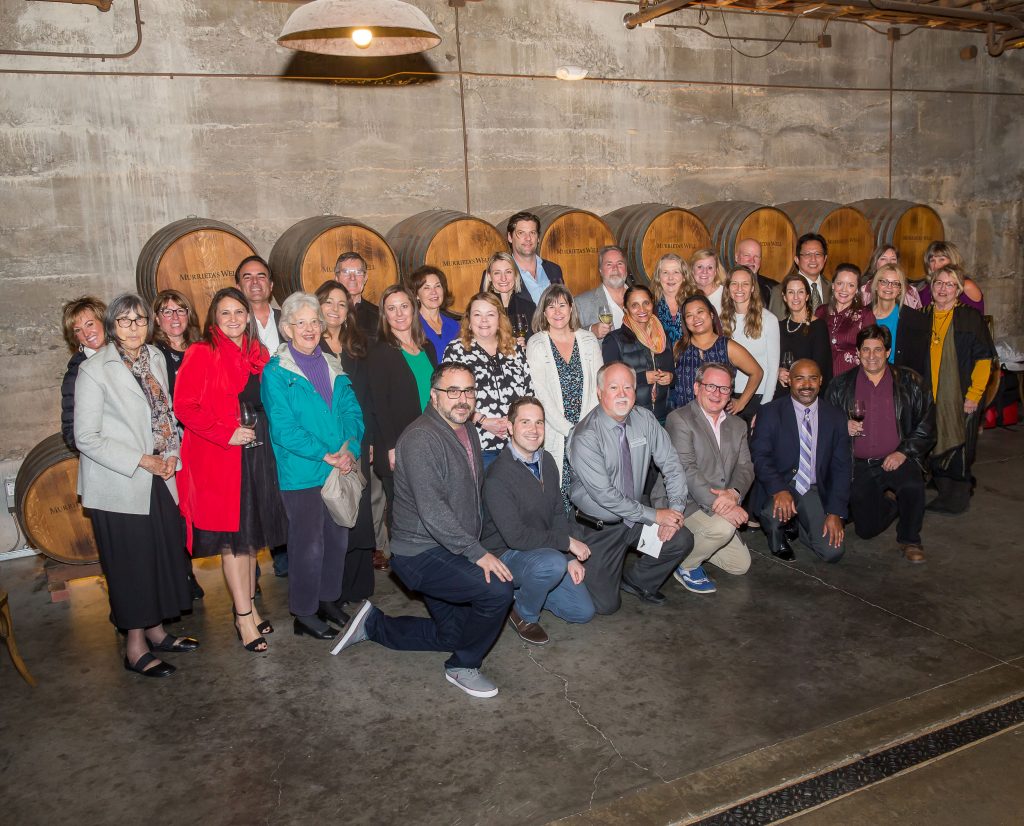 ="We really appreciate the generous support of our sponsors, donors, bidders, and Livermore Valley wineries. We're already looking forward to next year. Save the date for a special 25th anniversary event on September 21, 2019!" says Christine Wente, Auction Chair. The Livermore Valley Wine Auction features wine tasting hosted by Livermore Valley winemakers, a silent auction, dinner, live auction, and dancing to live music.
The Livermore Valley Wine Auction has raised nearly $5 million since its inception. The proceeds support local children's organizations. The other beneficiaries of the 2018 event were Open Heart Kitchen, for weekend lunches for local children who receive free and reduced lunch during the week; De La Salle Academy, providing a high-quality middle school education to low-income boys with academic promise; and the Livermore Valley Performing Art Center's Bankhead Theater, for local school outreach.
The mission of the Livermore Valley Winegrowers Foundation is to raise funds to improve the quality of life for under-served local children. The mission of the Wente Foundation for Arts Education is to provide support for arts education programs in the Bay Area. For more information, please visit the event's website: lvwf.org or wentefoundation.org. Or, contact Brandi Addington, Auction Manager, at auctionmgr@lvwf.org or (925) 321-8338.